About Save Tonight cover
This is my short version of acoustic guitar cover of Save Tonight, originally played by Eagle Eye Cherry.
Performer: Stefan Stroe
Location: Prague, Czech Republic
Date: Jan 29, 2020
Recording gear for the cover of Save Tonight:
Kremona R35
Rode NT2-A
Cubase Pro
Why is Save tonight cover so nice to play?
First, because it's a simple, romantic song. Although its lyrics are simple, I think the emotional load is considerable.
Also, I covered it ever since it was launched (more than 20 years ago) and I don't think I missed a single season to perform it.
Last but not least, it's a song that sounds the best when it's played on a guitar – I tried it also on the piano, but it doesn't seem the deliver the same emotional load.
What is Save tonight song about?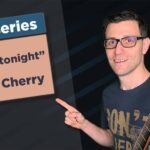 This song is about a simple yet meaningful romantic relationship and highlights that every second spent together by the couple should be cherished. This can be understood from the beginning of the chorus: "Save tonight and fight the break of dawn". The singer is supposed to leave the next day and this creates an emotional cascade of events: on his side "It ain't easy to say goodbye", while he advises his partner "Darlin' please, don't start to cry". The solution is to make the best of that night "So take this wine and drink with me", prolonging the time they had "let's delay our misery" while admitting that his heart is full of regrets "But girl you know I've got to go […] Lord I wish wasn't so".
About Eagle Eye Cherry
Cherry is a Swedish singer, born on 7 May 1968, in Stockholm, Sweden. He is not the only artist of his family. His father was a jazz trumpet player (Don Cherry – profile on Wikipedia), while his mother (Moki Cherry – native Swedish) is an interdisciplinary artist and designer.
His discography
By 2020 Eagle Eye Cherry released 5 albums:
Desireless
Living in the Present Future
Sub Rosa
Can't Get Enough
Streets of You
Besides music, he also tried to become an actor by attending the School of Performing Arts in NY, but he did not complete his studies.
When was the song released?
The song was released in 1997 and its biggest breakthrough was to reach no.5 on the Hot 100 in the US.
Another local hit was in New Zeeland, where Save Tonight was declared song of the year in 1997.
1997 is also the year when for the first time I heard (during MTV's golden era) but also performed the Save Tonight cover on guitar.
About my 60″ cover series
With the 60″ song cover series I intend to perform each time approx. 1 min for each song, although that won't be always possible due to each song's structure. 🙂
I'll try though to keep it brief and mix it as well as possible and Save Tonight is one of my favourite covers.
INFO

More Stefan Stroe guitar covers:
Save Tonight Lyrics
Verse
Go on and close the curtains
'Cause all we need is candlelight
You and me, and a bottle of wine
To hold you tonight (oh)
Well we know I'm going away
And how I wish, I wish it weren't so
So take this wine and drink with me
And let's delay our misery
Chorus
Save tonight and fight the break of dawn
Come tomorrow, tomorrow I'll be gone
Save tonight and fight the break of dawn
Come tomorrow, tomorrow I'll be gone
Verse
There's a log on the fire
And it burns like me for you
Tomorrow comes with one desire
To take me away (oh it's true)
It ain't easy to say goodbye
Darlin' please, don't start to cry
'Cause girl you know I've got to go (oh)
And Lord I wish it wasn't so
Chorus
Save tonight and fight the break of dawn
Come tomorrow, tomorrow I'll be gone
Save tonight and fight the break of dawn
Come tomorrow, tomorrow I'll be gone
Bridge
Tomorrow comes to take me away
I wish that I, that I could stay
But girl you know I've got to go (oh)
And Lord I wish wasn't so
Chorus
Save tonight and fight the break of dawn
Come tomorrow, tomorrow I'll be gone
Save tonight and fight the break of dawn
Come tomorrow, tomorrow I'll be gone
Save tonight and fight the break of dawn
Come tomorrow, tomorrow I'll be gone
Save tonight and fight the break of dawn
Come tomorrow, tomorrow I'll be gone
Tomorrow I'll be gone (repeated 4 times)
Save tonight (repeated 4 times)
Oh, that's right
Save tonight
Save tonight