The latest Marketing updates
Music
Work: Marketing & Top Projects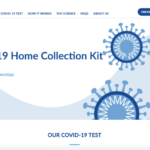 Corona Checking, a Medicover online store for the UK
Jul 14 | 2020
INSPIRE 2008: ALONGSIDE MARK EARLS, THE HERDMEISTER
Feb 02 | 2019
Photography
Stefan Stroe – Quick intro about me
My name is Stefan Stroe, currently working and living in Warsaw, Poland but I was born in Bucharest, Romania. My international experience includes (besides Romania) the Czech Republic and Bulgaria.
Currently, I am an international marketing consultant for healthcare companies that are active in the European Union.  I deliver marketing solutions focusing on Brand Strategy, Big Data Marketing, eCommerce, SEO, Digital Marketing, Content Marketing, covering 10 European countries. My international healthcare marketing experience includes regional senior roles in Medicover diagnostic services and Synevo medical laboratories.
The resumé includes several professional stages in the advertising industry, as a marketing entrepreneur,  as a university and MBA associated professor, but also as an NGO leader.
I believe in the idea that a meaningful life is a creative one and that every human should take advantage that he/she can learn a good new thing every day. For more details about me, please click the button below.
Location + Contact