Born in the Communist vault, reborn in the Information Age
I was born in Bucharest, Romania during communist times. My childhood happened during the 80s, a period of social revolution in American society and Western Europe, but a decade of deep social and human erosion in my country. Back then every honest Romanian faced a wide series of bans, including freedom of moving, freedom of speech or freedom of choosing his/her own destiny.
During those years, my family's only source of reliable information resided within our own history, in my parents' high education and inside the several-hundred-books of our home library. These sources were the oxygen tank in the toxic society of that time, and I thank constantly my mother and my father for pushing us to learn new things every day.  
Hopefully, once the communist regime fell in 1989 those dark times came to an end, the early 90s gave me the chance to reborn.
Graduating marketing & advertising
More than a decade later, my vocation was clear, graduating Marketing at the Academy of Economic Studies in Bucharest, a diploma completed by a post-graduate degree in Advertising at Journalism University in Bucharest.
The passion for advertising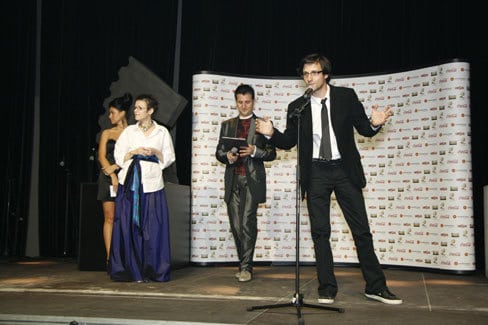 With a ferocious appetite for learning communication, I've started working in several international advertising and media agencies in Romania, gaining relevant experience in several areas of communication: media planning (Media Direction/BBDO),  consumer context planning (Starcom Mediavest), strategic planning (Leo Burnett and Grey Worldwide) and client service (Saatchi&Saatchi and Leo Burnett). The accelerated career pace allowed me quite rapidly to become Strategy Director at Starcom Mediavest, an assignment followed by a Strategy Director position at Grey Worldwide, winning important pitches and Effie awards along the way.
Entrepreneurship & innovation
In 2009 I decided to start my own business, launching first Online Brand Ambassadors® (OBA) and Brand Ambassador®, two brands of online and real-life marketing services which later formed the core services of  INCANDESCENT Marketing, my very own communications agency.

Gradually, in addition to Brand Ambassador and influencers campaigns the agency also has delivered a series of marketing consultancy projects, creative research, word of mouth monitoring, branding and advertising campaigns. Over a ten years span of entrepreneurship, I pursued the same principle, continuous learning, improving my experience in business administration, people management, strategic planning, branding, start-up marketing strategies, word of mouth marketing and consumer research.